#10 can

Easy to prepare (just add water and heat)

Requires no refrigeration until after being prepared

Up to 10-year shelf life
Buy now, pay later with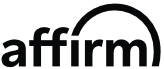 . Prequalify now
FEMA Recommends at least two weeks of food storage for each person. The Hibernate Powdered Whole Eggs bucket makes it easy with our set-it-and-forget-it 10-year life span.
Delicious Eggs the entire family will love
Easy to prepare (just add water & cook)
Balanced Nutrition
Requires no refrigeration
Great for camping trips
Up to 10-year shelf life
Free Shipping on orders over $150*
ADDITIONAL INFO:
72 servings
Price per serving: $.38
*Shipping only available to the contiguous 48 states.
Don't wait to get prepared. Make small monthly payments for up to 12 months at 0% APR. Simply Prequalify now or choose affirm payment option at checkout.