#10 can

Easy to prepare (just add water and heat)

Requires no refrigeration until after being prepared

Up to 25-year shelf life
Buy now, pay later with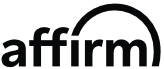 . Prequalify now
FEMA Recommends at least two weeks of food storage for each person. The Hibernate Black Bean Burger pail makes it easy with our set-it-and-forget-it 25-year life span.
Delicious meat substitute the entire family will love
Easy to prepare (just add water, then cook or grill)
Balanced Nutrition
Requires no refrigeration
Great for camping trips
Up to 25-year shelf life
Free Shipping on orders over $150*
ADDITIONAL INFO:
38 servings
Price per serving: $.76
*Shipping only available to the contiguous 48 states.
Don't wait to get prepared. Make small monthly payments for up to 12 months at 0% APR. Simply Prequalify now or choose affirm payment option at checkout.